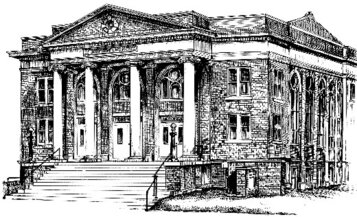 Organized May 7, 1831
Welcome to First Baptist Church of Paris. We are located in northeast Missouri, just minutes from Mark Twain Lake. Since 1831 we have existed to help people experience the Presence of God through the love of Jesus Christ.
Our VISION is a community in awe of the Presence of God.
Our PURPOSE is to be servants of our Creator.
Our MISSION:
To EXALT our Creator through WORSHIP.
To SHARE the Love of our Creator through EVANGELISM.
To SERVE our Creator through MISSIONS.
To LEARN about our Creator and ourselves through the BIBLE.
To HONOR our Creator through STEWARDSHIP.
Our website is provided for inspiration, information, and education. Look around. Check out the latest news. Follow our links into the world wide web. Submit a prayer request. Pray for our church, our community, and our nation. Use the Bible study resources. Take your time. Let God speak to you. May the joy of the Lord fill your soul.
Thank you for visiting. When you are in the Paris area, stop by and introduce yourself. Join us for worship, Bible study, in ministry or for prayer meeting. Come be a part of our church family.
God Bless!
Wesley Hammond, Senior Pasto